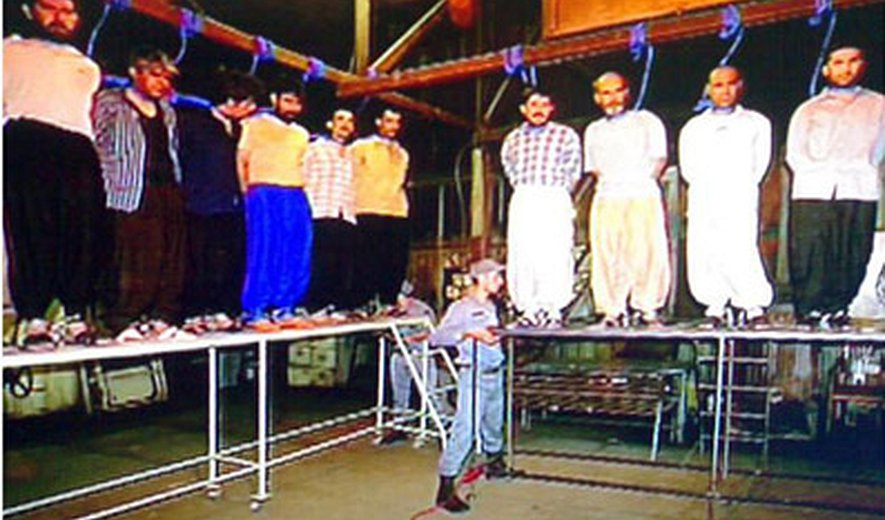 Iran Human Rights, June 23, 2014: Seven prisoners were hanged in the prison of Rasht (Northern Iran) reported the official website of the Iranian judiciary in Gilan Province.
According to the report all the seven prisoners were convicted of drug-related charges. The prisoners were identified as M.H. charged with participation in buying two kilograms of the narcotic drug Crystal, S. G. for trafficking of 2851 grams of heroin, A. D. for manufacturing and trafficking of three kilograms of concentrated heroin, J. Kh. for buying and selling 100 kilograms of opium and possession of 14810 grams of crack, A.
A. for participation in buying 147 kilograms of cannabis and eight kilograms of opium, A. S. for possession of six kilograms and 12 grams of heroin and B. B. for possession and trafficking of 2368 grams of crack.