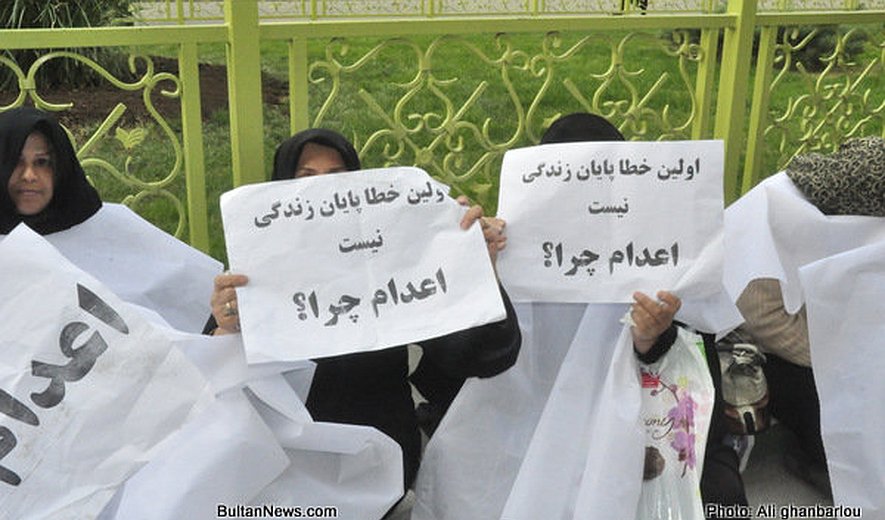 Iran Human Rights, November 26: Following the execution wave in the past months in Iran, families of death row prisoners gathered today outside the Iranian Parliament, Majles, in a peaceful protest against the death penalty.
The protesters who were mainly women were carrying placards where it was written "Why Death Penalty?".
According to the state run Iranian news agency the protest ended peacefully.
Earlier today 11 prisoners were executed in the Ghezelhesar Prison of Karaj (west of Tehran) according to unofficial sources.
Despite the execution of more than 300 prisoners since the Presidential elections of June 2013 in Iran, there have not been any noticeable international reactions to these executions.