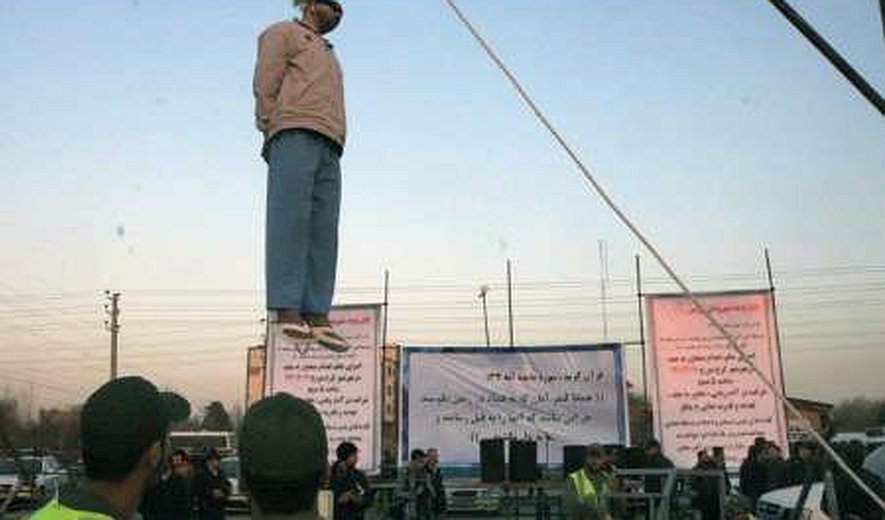 More than 140 people have been executed since the beginning of 2014 Iran Human Rights, February 27 2014: One prisoner was hanged in the prison of Salmas (Northwestern Iran) today. According to the Iranian State Broadcasting the prisoner who was not identified by name was convicted of trafficking 5 kilograms of opium and 600 gram of heroin, said the report. The daily newspaper Khorasan reported about execution of three prisoners in the past days. One of the prisoners was a 35 year old man who had murdered a 50 year old man in 2008. He was sentenced to "Qesas" (retribution) and was hanged in the central prison of Mashhad on Tuesday February 25. Two other men were hanged in the same prison on February 19.
These prisoners were also convicted of murder. One of them is identified as "A." , convicted of murdering another person in 2007. The other man who was not identified by name , was a 28 year old man convicted of murdering another man in a fight under a wedding in "Khalilabad" village.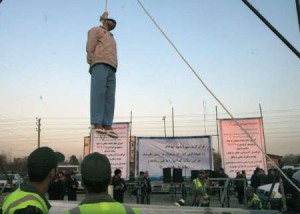 According to Human Rights Activists News Agency HRANA , three men were hanged in public in Islamabad (Karaj; west of Tehran) on Tuesday 25 February. These executions were not announced by the official media. There is no information about the identities and charges of these prisoners. On Wednesday seven other prisoners were hanged in Karaj, three of them in public and four in Rajaishahr prison.