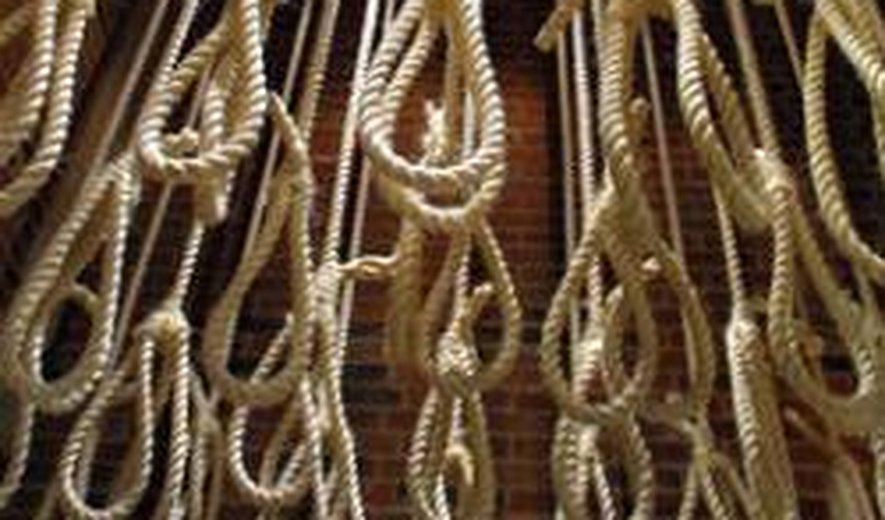 Two prisoners were hanged in the Rajaishahr prison of Karaj today, and 12 prisoners are scheduled to be executed in Ghezelhesar prison of the same city, according to unofficial sources.
Iran Human Rights, June 25, 2014: Two prisoners were hanged in the prison of Rajaishahr (Karaj, west of Tehran) early this morning, Wednesday June 25. According to sources Iran Human Rights (IHR) has been in contact with, the prisoners were identified as Mehrdad Bagheri (from ward 6) and Benjamin (ward 4). Both prisoners were convicted of murder. These executions haven't been announced by the official Iranian media.
According to the "Human Rights and Democracy Activists in Iran" (HRDAI) 12 prisoners of the Ghezelhesar prison (Karaj) have been transferred to solitary confinement and are scheduled to be executed tomorrow. Some of the prisoners had visits from their families for the last time, said the report.