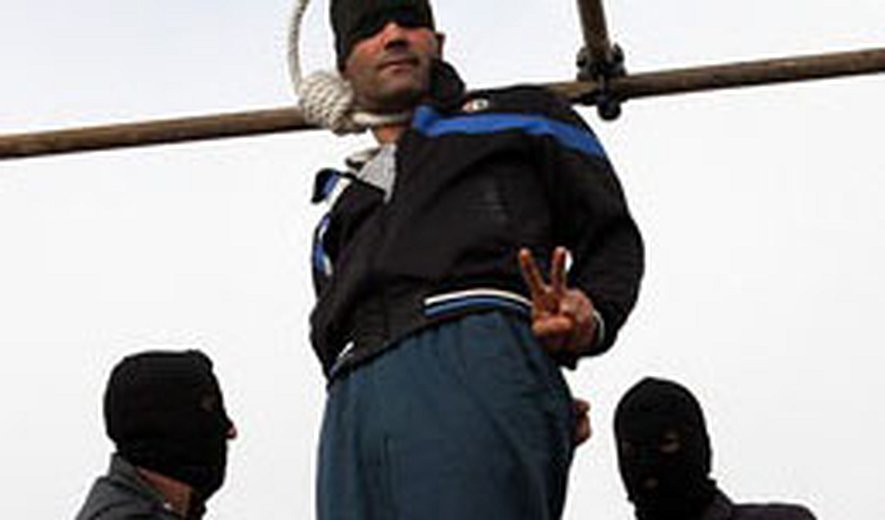 The man was convicted of "Moharebeh" (waging war against God). He showed the victory sign before being hanged. Iran Human Rights invites people to send more information about this case.
Iran Human Rights, November 9, 2014: A 36 year old man was hanged in public in the city of Mashhad (Northeastern Iran) Saturday morning
November 8. Quoting the Prosecutor of Mashhad, the Iranian newspaper "Quds" wrote that the man was identified as "Nader Haghighat Naseri", also known as "Saeed". He was member of an armed group involved in several episodes of armed robbery, said the report.
He was convicted of Moharebeh (waging war against God) and sentenced to death by Revolution Court in Mashhad. The execution was carried out at the "Resalat Square" of Mashhad in front of several hundred people. The prisoner showed the victory sign before the execution. Due to the lack of transparency , unfair trials and sue of torture under interrogations, it i difficult to confirm that the charges used against Mr. Naseri are real. Iran Human Rights (IHR) invites those who have more information about the case to send it to IHR or other human rights groups.