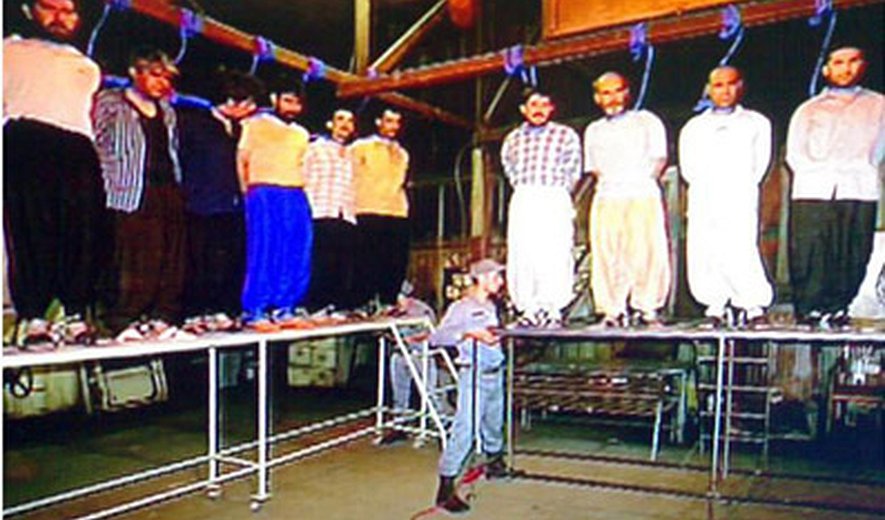 Another group of 25 prisoners have been transferred for execution in the coming days in Ghezelhesar prison. The total number of the executions since May 6. in  Ghezelhesar prison will reach to 80, if the prisoners transferred today are executed. Meanwhile the international community maintains its silence towards the arbitrary mass-executions by the Iranian authorities. Once again Iran Human Rights calls for the international reactions. Iran Human Rights, June 6, 2015: According to reports by reliable sources in Iran, 25 prisoners have been transferred to solitary confinement in the Ghezelhesar prison of Karaj (west of Tehran).
These prisoners are scheduled to be executed in the coming two days. All the prisoners are charged with drug-related offences. Previous reports from IHR shows that many of the prisoners charged with drug offences are subjected to torture, forced confessions and unfair trials. According to reports by IHR, 56 prisoners have been executed in the Ghezelhesar prison of Karaj since May 6. 44 of these executions have taken place following a peaceful gathering of the prisoners in the prison yard where they were carrying handwritten banners asking the Iranian Supreme leader Ali Khamenei for reduction in their sentences. If the 25 prisoners transferred today are executed the number of executions for drug offences in the Ghezelhesar prison will pass 80.  There are more than 2000 prisoners who are on the death row for drug offences in this prison.
IHR strongly condemns the unprecedented number of executions in one prison, and calls for the international community to stop its silence and show immediate reaction.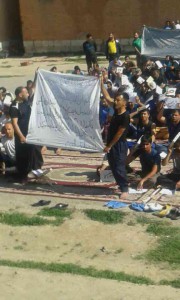 Mahmood Amiry-Moghaddam, the spokesperson of IHR said: "Hundreds of prisoners are in serious danger of execution. The United Nations, European Union and all countries with diplomatic ties with Iran must stop their silence and react immediately in order to stop a humanitarian disaster in the Iranian prisons.
24 of the prisoners who were transferred today were from different rooms in the Unit 2 of Ghezelhesar prison, while one prisoner identified as "H. N." was transferred from the new "Cenra prison of the greater Tehran". According to IHR's sources "H. N." stubbed and murdered an Afghan prisoner while being transferred and his execution is most probably postponed due to the new  "murder" charges.  Seven of the prisoners from the Unit 2 (room no. 1) of Ghezelhesar are identified as: "Reza Mansouri, Reza Karegari, Jasem Veisi, Salar mahmoudzadeh, Ali Taghipour, Behrouz Sahraei and Mostafa Kouhi". Read more:
22 prisoners were executed in Ghezelhesar prison