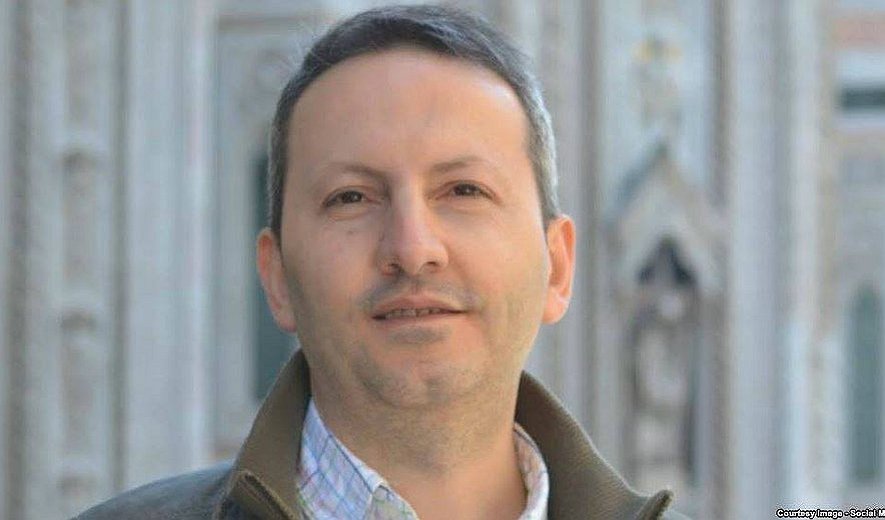 Iran Human Rights (IHR): November 24, 2020: In a phone call to his wife today, Ahmadreza Djalali (Jalali), an Iranian-Swedish doctor and academic on death row in Evin Prison, told her that he had been transferred to solitary confinement and will soon be transferred to Rajai Shahr Prison where his death sentence is to be carried out.
Iran Human Rights once again calls on international officials, the governments of the European Union in particular, to put pressure on the Islamic Republic to halt his execution and allow Ahmadreza Djalali to return to his family in Sweden.
IHR Director, Mahmood Amiry-Moghaddam said: "Like other dual-nationals, Ahmadreza Djalali is a victim of a state hostage-taking by the Islamic Republic. He was sentenced to death after a grossly unfair trial based on fabricated charges. We call on the international community to utilise all their diplomatic means to put intensified pressure on the Islamic Republic to halt the death sentence of Ahmadreza Djalali."
Emphasising the inhumanity of the death penalty itself, Iran Human Rights considers Dr Djalali's death sentence to be the result of conspiracy theories by Iran's security officials to charge dual-nationals with espionage, pressure and torture them to obtain forced confessions and violate their right to a fair trial.
Ahmadreza Djalali who had travelled to Iran at the official invitation of the University of Tehran, was arrested by Ministry of Intelligence agents on 24 April 2016 and spent three months in the Ministry's detention centre.
Initially charged with "collaborating with hostile states", he was later convicted of "moharebeh (enmity against God) through espionage for Israel" by the Revolutionary Court of Tehran which was also upheld by the Supreme Court.