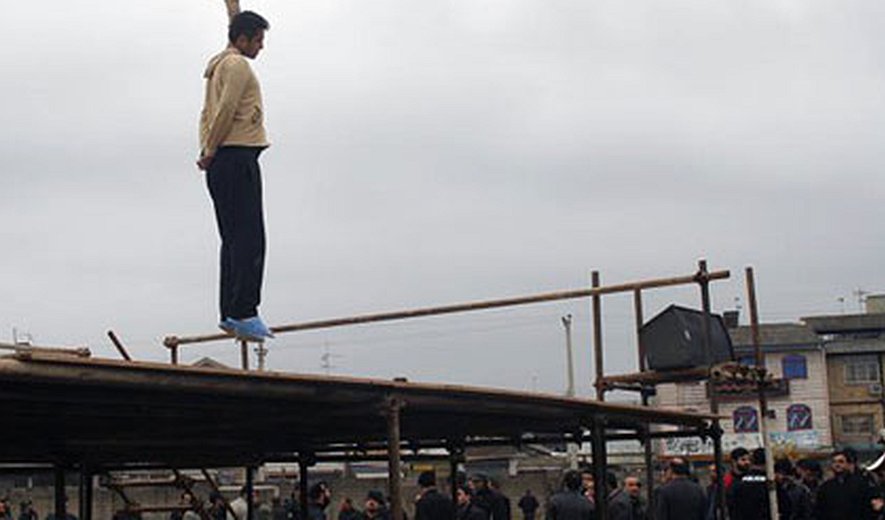 Iran Human Rights, December 14: Three prisoners were hanged publicly in two Iranian towns yesterday 13. December and one prisoner was hanged today, reported the Iranian state media.
Two prisoners hanged publicly in south-western Iran:
Two men were hanged publicly in the town of Rostam (Fars province, southern Iran) yesterday morning (Tuesday December 13), reported the state run Iranian news agency Fars. According to the report the men were identified as "Samer R." and "Hossein M." and were convicted of kidnapping and rape earlier this year. Age of the prisoners was not mentioned in the report.
One prisoner was hanged publicly in northern Iran:
One prisoner was hanged in public in the northern Iranian city of Rasht (Gilan province) yesterday morning December 13, reported Fars news agency.
According to the report the prisoner was identified as
"Mohammadreza Tal" son of Ali
, convicted of keeping, selling and buying 44 kilograms of heroin. The execution took place in the Soleimandarab area of Rasht yesterday at 08:30 AM.
One prisoner was hanged in central Iran today:
An unknown prisoner was hanged in "Aran-Bigdel" (Central Iranian province of Isfahan) early this morning. According to the official website of Aran-Bigdel the prisoner was convicted of 639 grams of crack and 12 grams of Hashish, said the report.