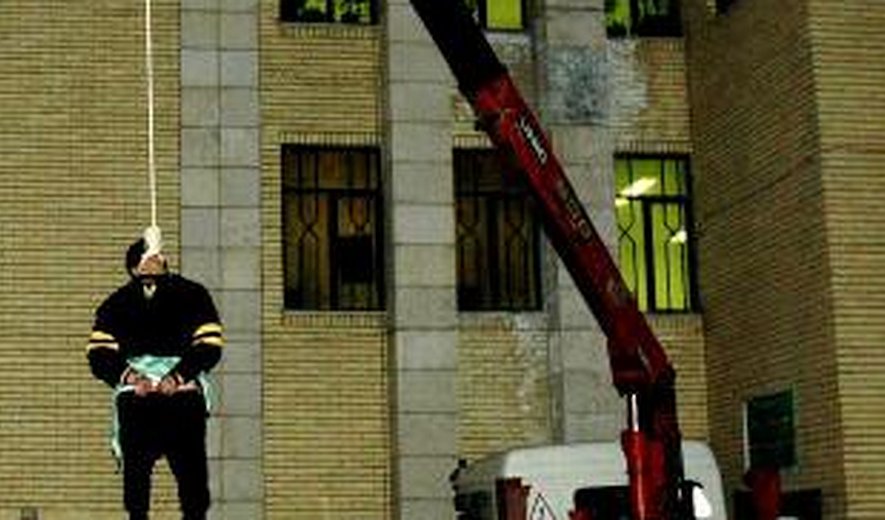 Iran Human Rights, January 31: One man was hanged publicly in the courtyard of the Karaj police department early Tuesday morning, January 31.
According to the official Iranian news agency IRNA, the man was identified as "H. M." and convicted of driving over and killing a police officer in Karaj in 2009.
According to th reports from the human rights group "Human rights and democracy activists in Iran" the prisoner who was executed today was "Hassan Armin (Mafi)". According to this report Hassan, who was a coach in Kick boxing, was paralysed in both his lower extremities as a result of being beaten while he was in the prison.