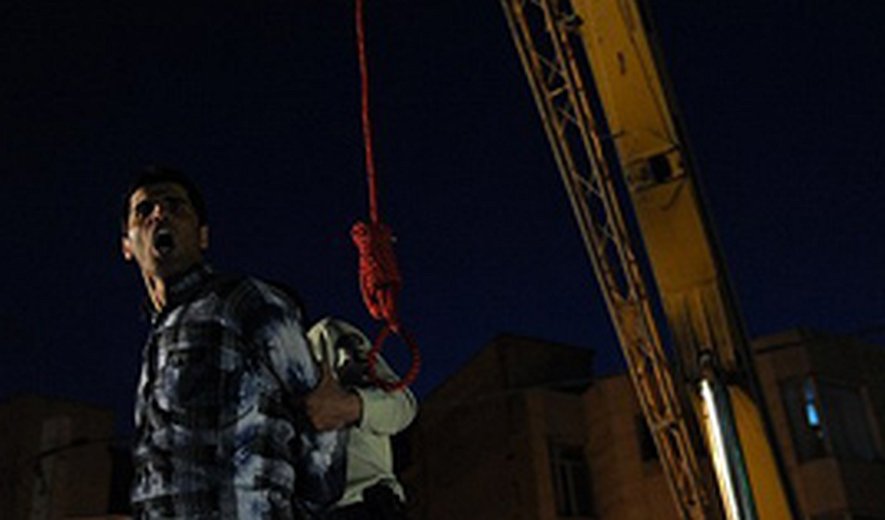 Iran Human Rights, September 11: One man was hanged in public in Tehran early this morning.
According to the state-run Iranian news agency Fars, the man was 27 years old and identified as Sadegh Moradi, also known by the media as Black Scorpion. He was convicted of raping four women and kidnapping and stealing from 14 other women, said the report.
Sadegh Moradi had previously been exonerated from the rape charges and sentenced to 10 years in prison. But, the decision was met with protests and the case was sent to the Supreme Court where the death sentence was reinstated.
Prior to the execution, Sadegh Moradi's brother told reporters that the family had been unable to meet with Sadegh in more than a month , and despite waiting outside Evin Prison until 2:00am last night, they were not permitted to meet with him for the last time.
According to eye witnesses and various other reports, before he was executed Sadegh Moradi said: "I am innocent." He was hanged at 6:06am at Sabalan Square in Tehran.
Another man was hanged in public in Shahroud, northern Iran, yesterday.
In a previous statement Iran Human Rights (IHR) had condemned public executions. The spokesperson for IHR, Mahmood Amiry-Moghaddam, called public hangings "barbaric punishments meant to spread fear among the people and promote a culture of violence in society."