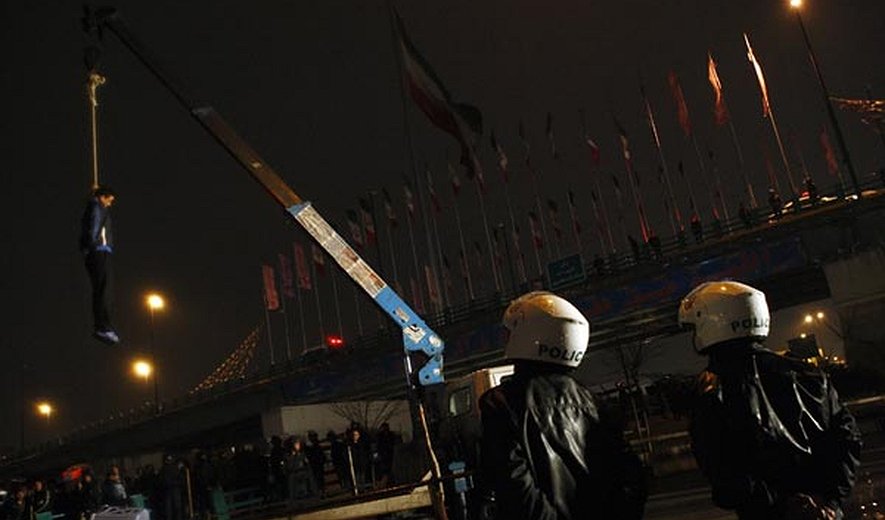 Iran Human Rights, February 13: One prisoner was publicly hanged in Tehran today. According to the state run Iranian news agency Fars the man was convicted of murdering two girls in 2005. The public execution was carried out early this morning at "Madani Street" east of Tehran.
The prisoner was not identified by name in the official Iranian media, but according to Iran Human Rights' sources his name was "Ali Mohammad Zadeh".
Fars news agency also published pictures from the Iranian security forces' campaign of arresting "thugs" in Tehran. The pictures show that masked security forces put several young men on display in public and humiliate them (Pictures below).
Iran Human Rights (IHR) condemns today's public execution and public humiliation of the young Iranians under the pretext of "fighting the thugs". Mahmood Amiry-Moghaddam, the spokesperson of IHR said:"The campaign of public terrorization of the people in Tehran today once again reflects the Iranian authority's leader Ali Khamenei's fear of possible public protests in the coming months". Amiry-Moghaddam urged the international community to react to the Iranian authorities' terrorization and humiliation of the people.