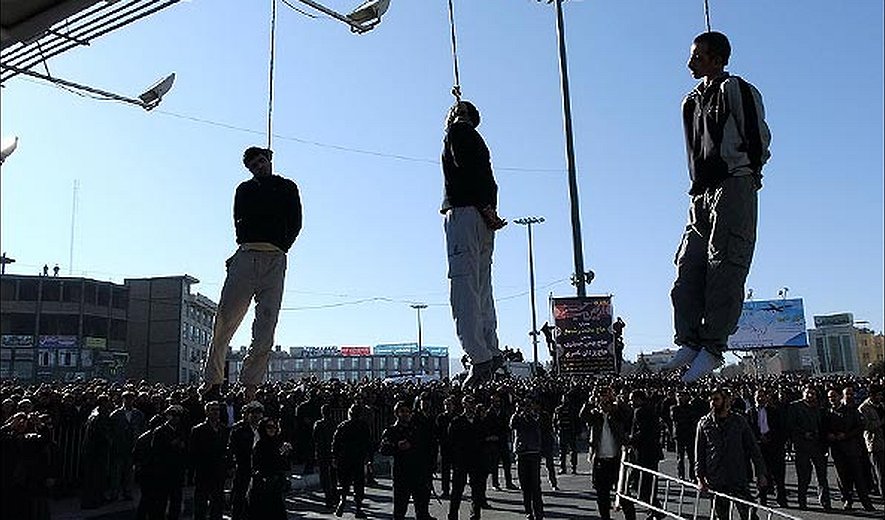 Iran Human Rights, May 6: Three prisoners were hanged in the "Liberty Square" of Kermanshah (western Iran) today.
According to the state run Iranian news agency ISNA, the prisoners were all convicted of murder.
Two of the prisoners were convicted of murdering a man , had "immoral" relationship with the man's wife and where given 6 million Toman for kliing the husband. The report didn't mention whether the victim's wife was convicted of adultery and complicity in murder.
The third man who was hanged publicly today was also convictied of killing a girl with a gun. the girl and her family had refused to get married to the man, said the report.
None of those executed today were identified by name.
Kermanshah's "Liberty Square" has been the scene of several public executions in the past few years (picture above, January 2012).
Iran Human rights strongly condemn's the new wave of public executions in Iran. Mahmood Amiry-Moghaddam, the spokesperson of IHR said: " the new wave of executions in Iran are meant to spread fear among the people in order to prevent protests in relation with the coming Presidential elections in June".