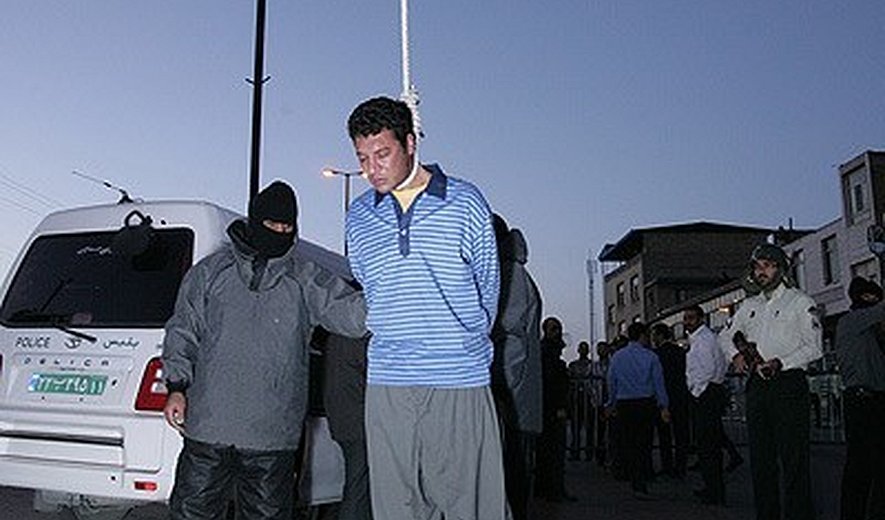 Iran Human Rights, June 21: After a two-week hiatus due to the Presidential election, Iranian authorities have begun to execute again. Four prisoners, including one woman, were hanged in Shahr-e-Kord (western Iran) on June 20.
According to the state official newspaper Kayhan, the prisoners were identified as Mohammad Ebdali, Vahid Fayooj, Golafrooz Fayooj (woman), and Ghobad Fayooj.
The four prisoners were convicted of purchasing, possessing, and trafficking 4,534 grams of heroin, said the report.
Three of the prisoners were hanged in Shahr-e-Kord Prison while Ghobad Fayooj was hanged in public in the "Mahdiyeh" area of Shahr-e-Kord. The public executions were carried out under heavy security.
Prisoners were elevated by using a crane and then hanged. It typically takes several minutes for the execution to be carried out when using the crane method.
Iran Human Rights (IHR) strongly condemns these executions. Mahmood Amiry-Moghaddam, the Founder and Spokesperson of IHR said: "It seems that Iran's Supreme Leader Ali Khamenei has recommenced the horror show after a two-week hiatus in order to carry out a show of democracy for the Presidential election." Amiry-Moghaddam called on the international community to condemn the executions.
Additionally, the execution of four other prisoners, who were convicted of murder, was scheduled for June 18 in Rajai Shahr Prison in Karaj (west of Tehran). One of the prisoners was hanged while the other three were pardoned by the families of the offended.