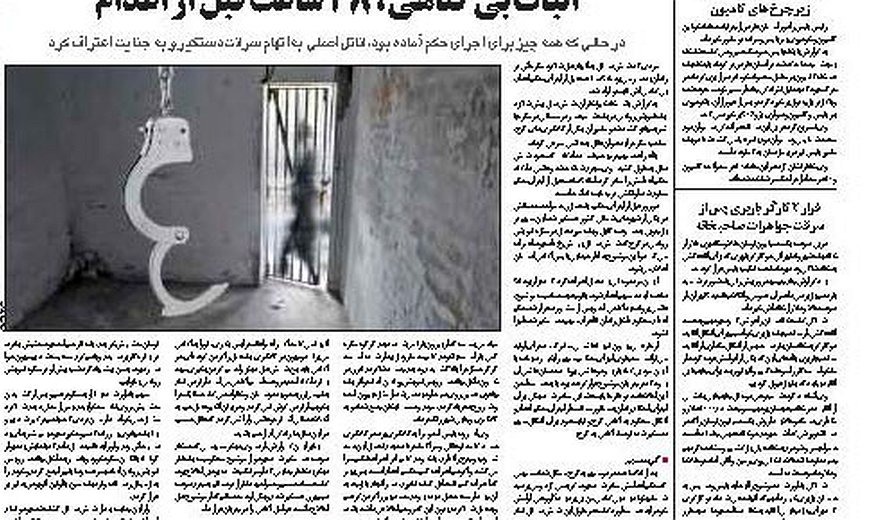 Iran Human Rights, 22 December 2013
: A death row prisoner who had confessed to a murder was proved innocent 48 hours before his schedule
d execution, according to the Iranian daily "Jam-e-Jam" today.
The man who was not identified by name, had been sentenced to death convicted of murdering one of his employees six years ago.  The report said that 48 hours before the scheduled execution another person was arrested and confessed to the same murder.
According to the report the man who was proved innocent said: "Six years ago when I was charged for the murder I was beaten so much that I thought if I don't confess to the murder I will die as a result of the beating".
The man continued: "During these six years my wife divorced me, my son became drug addict and my father sold all he had to pay my lawyer". 
Iran Human Rights (IHR) has repeatedly pointed at the unfair judicial process and confession under torture which make the basis of many death sentences in Iran. With several hundred executions Iran is the country with the highest number of executions per capita.