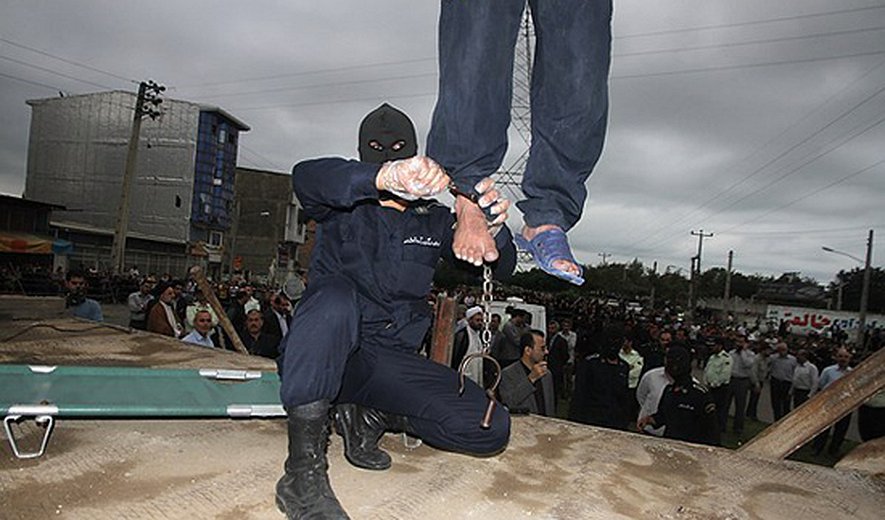 A prisoner sentenced to execution by a noose and also through stoning was hanged to death in front of a crowd of people in a county located in the province of Razavi Khorasan.
Iran Human Rights, July 15 2015: Official sources in Iran have reported on the public execution of a prisoner in Mahvelat County. The prisoner was charged with the rape of an 11-year-old girl who died in the hospital, according to the website of the Judiciary for the province of Razavi Khorasan. Iranian authorities reportedly executed the prisoner during the Muslim holy month of Ramadan. The website for broadcasting in Mahvelat County reports the prisoner was sentenced to death by hanging for rape and also sentenced to death by stoning for adultery.
Iranian authorities used the Islamic Penal Code to justify the charges and sentencing.