Iran Human Rights (MAR 27 2017): Three prisoners by the names of Sina Dehghan, Mohammad Nouri and Marjan Davari have reportedly been sentenced to death by Iranian courts based solely on opinions or beliefs they expressed.
"Verdicts like the ones issued to Sina Dehghan, Mohammad Nouri and Marjan Davari are reminiscent of the ones issued in the medieval times. The international community must speak out about their death sentences. We call for global condemnation," says Mahmood Amiry-Moghaddam, the spokesperson for Iran Human Rights.
According to close sources, Sina Dehghan, a resident of Tehran, was arrested on October 21, 2015 by Ministry of Intelligence agents from the city of Arak. At the time of his arrest, Mr. Dehghan was reportedly just finishing up his mandatory military service at a base in Tehran operated by the Iranian Revolutionary Guard Corps. Close sources say that prior to his arrest, Sina Dehghan along with Mohammad Nouri, Sahar Elyasi, and an individual under the age of 18 used the messenger app "Line" to share content that the judicial and security authorities in Iran consider offensive to Islam.
Branch 1 of the criminal court in the Markazi province, presided by Judge Mohamad Reza Rahmati, reportedly sentenced Sina Dehghan and Mohammad Nouri to death and Sahar Elyasi to seven years in prison. The individual under the age of 18 has reportedly not received a sentence yet and was released on bail.
In February 2017, Iran's Supreme Court confirmed the death sentences for Sina Dehghan and Mohammad Nouri and reduced Sahar Elyasi's sentence to three years in prison. Additionally, these three individuals were sentenced by a Revolution Court to 16 months in prison on the charge of insulting the Supreme Leadership.
Sina Dehghan was reportedly physically beaten at the time of his arrest. And when he was held in Arak's Ministry of Intelligence detention centre, he was reportedly mistreated and subjected to torture and pressured to give forced confessions.
"Sina Dehghan, who is 21 years old, is currently held in a ward with prisoners charged with dangerous crimes, and he is experiencing many challenges there," a source close to Mr. Dehghan tells Iran Human Rights.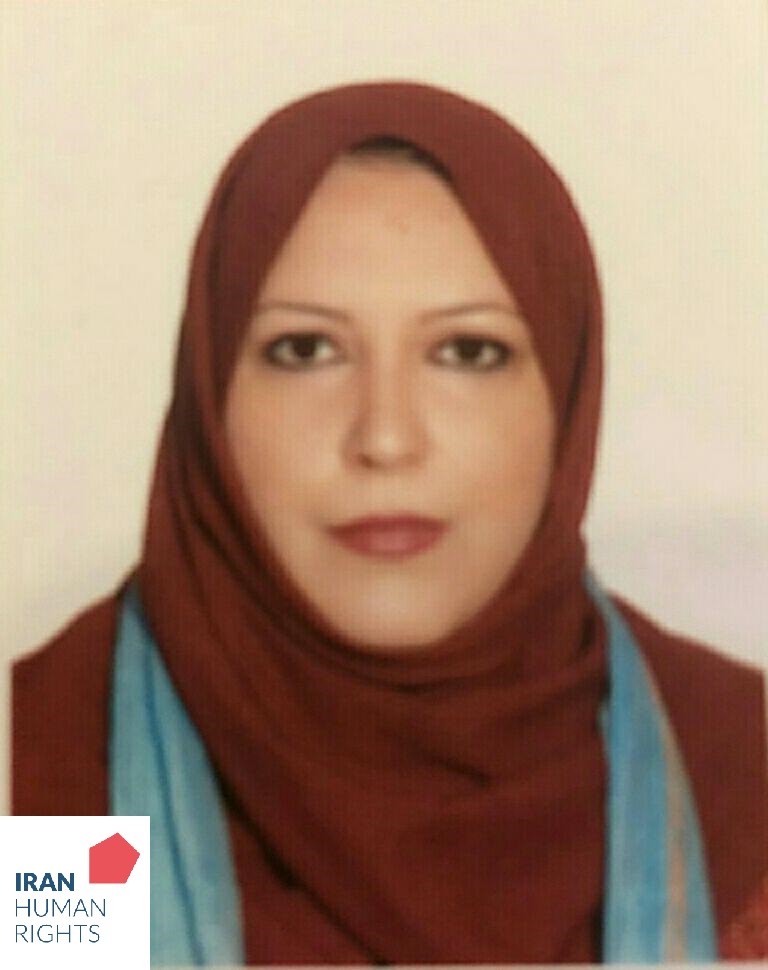 MARJAN DAVARI
Marjan Davari was reportedly arrested on September 24, 2015 in Karaj by Ministry of Intelligence agents for holding a class and translating a book about "Eckankar". She was sentenced to death by branch 15 of Tehran's Revolution Court, presided by Judge Salavati, on the charge of "Spreading corruption on earth".
"In order to issue the Corruption on earth charge, the court cited the topics that Ms. Davari translated and the lecture she gave - in addition to using the following accusations against her: apostasy, illegitimate relationships, gathering and colluding against the state, and membership in Eckankar," a close source tells Iran Human Rights.
Marjan Davari was detained in Ward 209 of Evin Prison where she was not allowed any contact with her family or lawyer for four months. She is currently held in Gharchak Varamin Prison located in the city of Rey (Tehran province). In February 2017, she was transferred to this prison from Evin's women's ward.