Iran is the world's top executioner of women with at least 16 executed in Iran in 2022. According to Amnesty International, 24 women were executed around the world in 2022. As aforementioned, there was a complete drop in the execution of women on drug-related charges after the 2017 Amendment to the Anti-Narcotics Laws until 2021, when five women were executed on the charges, consistent with the rise in overall drug-related executions. At least three were executed in 2022.
On the occasion of World Day Against the Death Penalty in 2021, Iran Human Rights published a 12-year-analysis of "Women and the Death Penalty in Iran" which provides a broader social and legal context and background.[1] Of importance, that women do not have the right to divorce, which is reflected in the number of domestic violence cases in 2021.
Facts about women executed in 2022
At least 16 women were executed in 2022
13 were sentenced to qisas for murder and 3 women were executed for drug-related charges
The identities of 7 of the women are unknown
3 of the women were Baluch and one was an Afghan national
5 women were executed for the murder of their husbands
At least one woman was a child bride and one in a forced marriage
A woman had committed murder in self defence against rape by her landlord
Three of the women were executed in different prisons on the same day
None of the executions were announced by official sources
At least 188 women were executed between 2010-2022
Women executed in 2022
Soheila Abedi: child bride and victim of domestic violence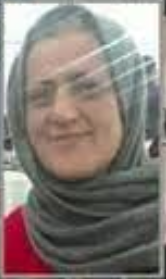 Soheila Abedi was a child bride when she was married off at 15 years of age. Ten years later, she murdered her husband due to "family disputes" according to court documents, a cultural code for domestic violence. She was sentenced to qisas in January 2015 and executed on July 27 in Sanandaj Central Prison.[2]
LIST OF WOMEN EXECuTED IN 2022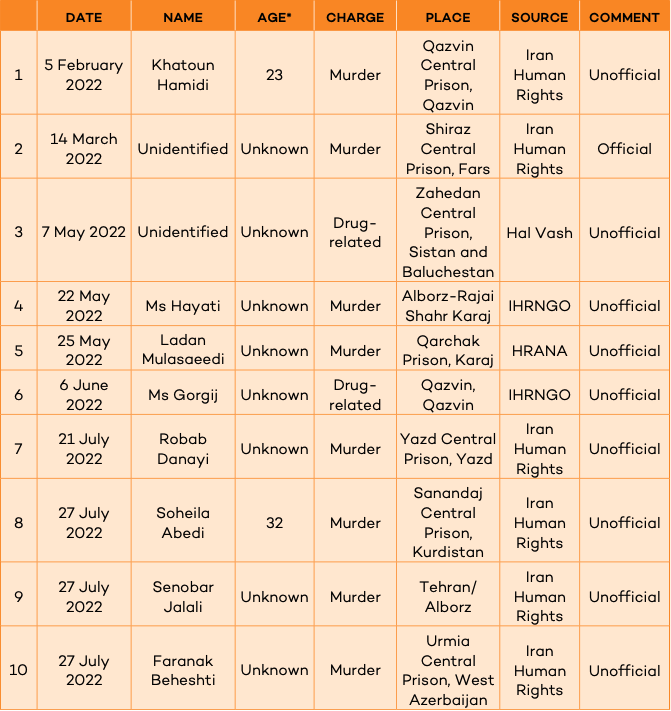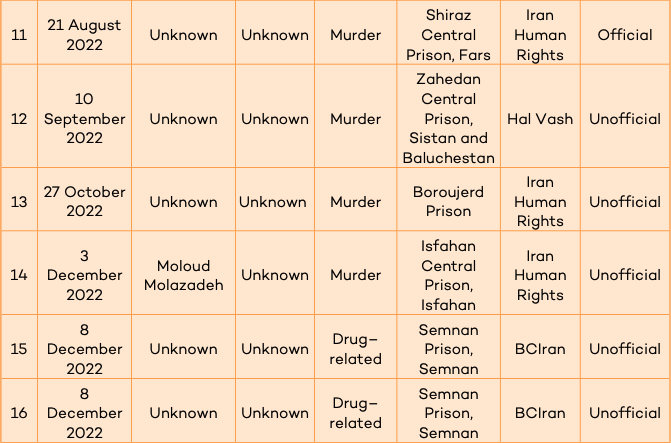 * age at the time of execution
[1] https://iranhr.net/media/files/Women_and_the_Death_Penalty_2021.pdf