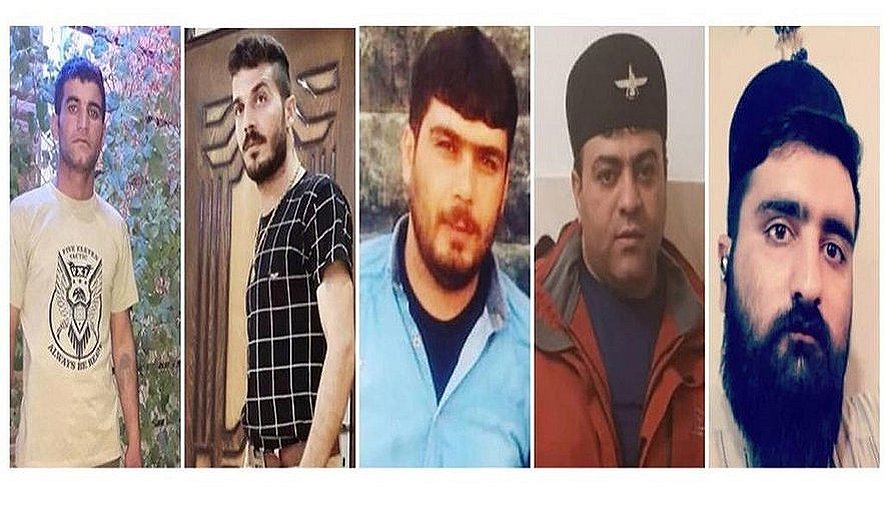 Iran Human Rights (IHR); July 31, 2020: On July 26, news that the Supreme Court had upheld the death sentences of five protesters arrested in December 2017/January 2018 in Khomeini Shahr, Isfahan was met with denial by judiciary officials in Iran.
While IHR previously revealed it had document evidence verifying the confirmation of the sentences, today, the judiciary's Mizan news agency has published another denial by the chief justice of Isfahan.
Iran Human Rights is publishing the obtained written judgment by Branch 19 of the Supreme Court, reaffirming the denials by the Islamic Republic officials to be false.
IHR Director, Mahmood Amiry-Moghaddam said: "The officials of the Islamic Republic have a long history of false denials. For a long time, they even denied the existence of COVID-19 in Iran. By publishing the written judgment, IHR reiterates that denials by Islamic Republic officials do not constitute evidence. The worldwide campaign to stop the execution of the Iranian protesters must continue with even greater vigour, for until their sentences are overturned, they are still at risk of execution."
Iran Human Rights once again calls on the international community not to be indifferent to the wave of executions in Iran.
IHR previously reported that the Supreme Court had upheld the death sentences of Mehdi Salehi Ghaleh Shahrokhi, Mohammad Bastami, Majid Nazari Kondari, Hadi Kiani and Abbas Mohammadi on charges such as "baghy" (rebellion) and "moharebeh" (waging war against God). Confirming news of the ruling, one of the men's lawyers said they had been sentence to death by Branch Two of the Isfahan Revolutionary Court in January 2020.
According to the documents obtained by IHR, the Isfahan Revolutionary Court had convicted the five protesters on charges including "baghy" (rebellion) through effective efforts and activities to advance the rioters' goals, "moharebeh" (waging war against God) through using firearms and intending to deprive the community of security and shooting at officials, "mofsed-e-filarz" (corruption on earth) through disrupting public security and directing the rioters to disrupt public order and safety and disturbing public opinion." In addition, they have also been convicted of other less serious charges including drug possession.
According to IHR sources, the defendants had told the court that they had been tortured to make false confessions, and did not have access to lawyers of their choice throughout the legal proceedings.