Juvenile executions: Trends and legislative reforms
Iran is one of the last remaining countries to sentence juvenile offenders to death and executes more juvenile offenders than any other country in the world. In violation of the Convention on the Rights of the Child (CRC), which Iran has ratified, Iranian authorities executed at least 4 juvenile offenders in 2020. According to IHR's reports, at least 63 juvenile offenders were executed between 2010 and 2020 in Iran. According to the UN High Commissioner for Human Rights' spokesperson, Ravina Shamdasani, there are currently at least 84 juveniles on death row in Iranian prisons.[1] However, the actual number is likely to be significantly higher as there is no information about juvenile offenders in many Iranian prisons.
The international pressure on Iran on this matter increased during the 2000-2010 decade. As a consequence of the criticism from the international community and the domestic civil society, Iran made changes regarding juvenile offenders in the Islamic Penal Code (IPC). However, these changes have not led to a decrease in the number of juvenile executions. The new IPC adopted in 2013 explicitly defines the "age of criminal responsibility" for children as the age of maturity under Sharia law, meaning that girls over 9 lunar years of age and boys over 15 lunar years of age are eligible for execution if convicted of "crimes against God" (such as apostasy) or "retribution crimes" (such as murder). Article 91 of the IPC states that juvenile offenders under the age of 18 who commit hudud or qisas offences may not be sentenced to death if the judge determines the offender lacked "adequate mental maturity and the ability to reason" based on forensic evidence.[2] The article allows judges to assess a juvenile offender's mental maturity at the time of the offence and, potentially, to impose an alternative punishment to the death penalty on the basis of the outcome. In 2014, Iran's Supreme Court confirmed that all juvenile offenders on death row could apply for retrial.
However, Article 91 is vaguely worded and inconsistently and arbitrarily applied. In the period of 2016-2020, IHR has identified 18 cases where the death sentences of juvenile offenders were converted based on Article 91. In the same period, according to IHR's reports, at least 24 juvenile offenders were executed and several are at risk of execution. It seems that Article 91 has not led to a decrease in the number of juvenile executions. The Iranian authorities must change the law, unconditionally removing all death sentences for all offences committed under 18 years of age.
According to the report of the UN Secretary-General on the situation of human rights in the Islamic Republic of Iran published in February 2020 in pursuant to General Assembly resolution 74/167: "United Nations human rights mechanisms have highlighted significant deficiencies with Article 91 of the Penal Code and its application." The report emphasises concerns about "The discretion left to judges in applying Article 91, including whether to request a forensic specialist assessment of the maturity of the accused and when to do so, sometimes requesting it years after the alleged offence, and to use any other method deemed appropriate to assess the mental development of the accused." The Secretary-General also expressed his worries about the vague term of "mental development" in the Penal Code by stating it "Does not define what constitutes the non-realization of the nature of the crime, nor does it define or provide the criteria for assessing "mental development", which increases the risk of arbitrary decision-making."[3]
International human rights mechanisms have repeatedly called on Iran to put an end to the execution of juvenile offenders. In February 2020, the United Nations High Commissioner for Human Rights asked the Iranian authorities "To prohibit the execution of child offenders in all circumstances and to commute their sentences."[4]
In his annual report of 2020, the Special Rapporteur wrote that "He continues to monitor the situation of child offenders on death row and has received information that there are at present at least 100 individuals who have been sentenced to death for crimes committed when they were under 18 years of age."[5]
Some facts about juvenile executions in 2020:
4 juvenile offenders were executed
All 4 were charged with murder and sentenced to qisas
1 juvenile offender was suffering from mental illness and was under psychiatric care
1 had been the victim of child sexual exploitation
Juvenile offenders executed in 2020
Majid Esmaeilzadeh: from sexual exploitation to torture and execution
Born on 1 September 1998, Majid Esmaeilzadeh was arrested on 26 April 2015, on the charge of murdering a 45 year-old man who "Had sexual relations with him" when he was 16 years old. His father told IHR that his son had been tortured in police detention and his entire body was bruised, he told him: "Baba! They kept hitting me with batons!"
Majid was sentenced to death by Branch One of the Ardabil Children's Court. He was sent to the forensic pathologist twice to determine whether he had reached full maturity to understand the nature of his crime. The results were not reported and it is not clear whether they were relied upon by the judge in making his judgement.
According to Majid's father: "The 45-year-old victim was paying young boys 5 or 10 Tomans for sex. My son was one of them. The two went out of the city, drank alcohol and the victim fell asleep. My son was scared so he left and came home. When he woke up, he had drunkenly got close to the road and been hit by a car. The forensic pathologist verbally told us he was hit by a car but no one gave us anything in writing. I'm a worker, I didn't have the money for a lawyer and every time I went to court, they told me to get lost. My son had a court appointed lawyer who I called a thousand times, but he never picked up." Majid was 21 when he was executed in Ardabil Central Prison on 18 April 2020.[6]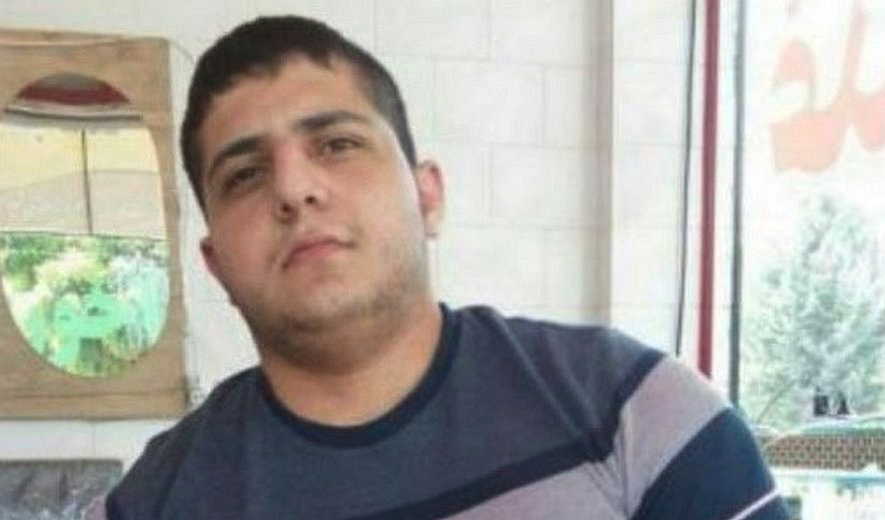 Shayan Saeedpour: suffering with mental illness and under medical care
Born on 21 September 1997, Shayan Saeedpour was arrested and sentenced to qisas for committing murder during a street fight on 13 August 2015, when he was under 18 years old. According to relatives, around two years after arrest he was referred to the forensic pathologist to determine whether he was mature enough to comprehend the nature of his crime. The pathologist determined he had reached full maturity after asking him just one question. This is while, according to relatives, he suffered from mental illness and was under psychiatric care. IHR called for urgent action to stop his scheduled execution on 19 April 2020.[7] He was executed on 21 April 2020 at Saqqez Prison in the Kurdistan region.[8]
Hassan Rezaei: on death row all adult life
Hassan Rezaei was 16 years old when he was arrested and sentenced to death for murder in Rasht, northern Iran. Having spent 12 years on death row, he had managed to escape execution twice, a year before and a fortnight prior to the last time he was to walk to the gallows. When he was transferred to solitary confinement in preparation for his execution once again on 17 December 2020, IHR called for international pressure in the hopes of securing a further stay of execution in the final hours of 2020.[9] However, Hassan was executed in the early hours of 31 December 2020, at Rasht Central Prison.[10]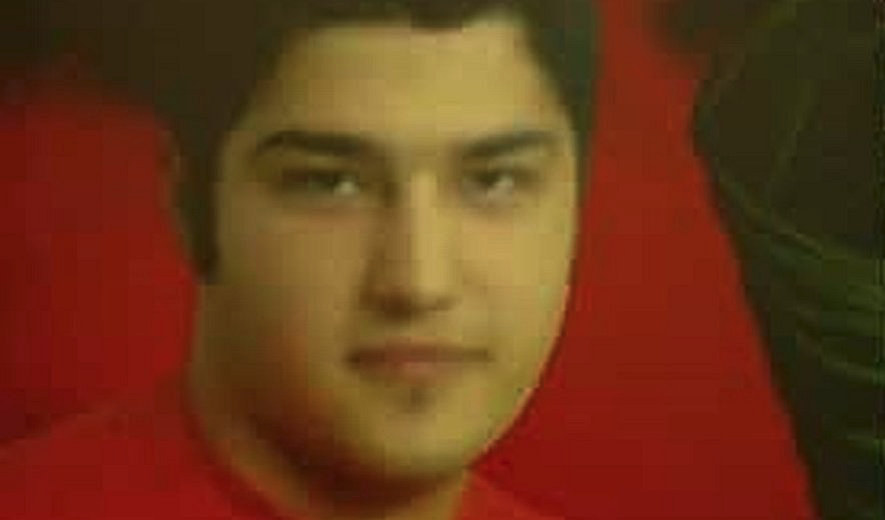 Abdullah Mohammadi: unable to afford diya
Abdullah Mohammadi was arrested on murder charges in 2015 and spent the first two years in the Yazd Juvenile Detention Centre. He was transferred to solitary confinement in anticipation of his execution two months before it took place. He was returned to his cell after he managed to buy time from the victim's family, who had demanded one billion Tomans as diya (blood money). Although Abdullah's family did their best to come up with the money within two months, they were unable to raise the required amount in time and Abdullah was executed on 2 December 2020.[11]
At risk of execution:
Ali Arjang: "I can't afford the 1b Tomans bail"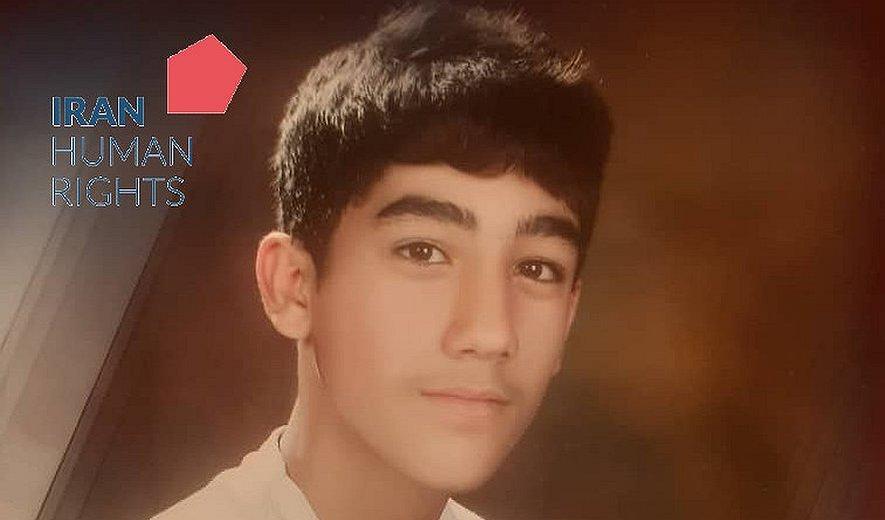 Ali Arjangi, a juvenile offender who was arrested 3 years ago for a murder he is accused of committing at 17, is currently on death row in the juvenile ward of Ardabil Central Prison. Informed sources told IHR that Ali and his lawyer had pleaded self-defence in court and believe that he is innocent. According to the sources, Ali was found to be mentally fully mature by the forensic medical examiner and sentenced to death by Branch Three of the Criminal Court, the Child and Youth Court, which was upheld by the Supreme Court.
IHR published an audio file of Ali, who says: "I am Ali Arjangi, son of Papour and being held at Ardabil Central Prison. I was born on 3 February 2000, and was arrested for the murder of Pouya Doayi, son of Hamidreza. This happened on 8 May 2017 and I was sentenced to qisas by hanging. My plaintiff (victim's family), Mrs Salamat, has asked me for diya. She wants one billion Tomans from me, but I don't have the means to pay that kind of money. My mother, who is physically unwell herself and also has amputated legs, has to run around with her prosthetic legs to chase my case. My mother has sold our whole lives and come up with 200 million Tomans. I ask Iran Human Rights to help me and not let them execute me."[12]
Arman Abdolali: on death row for murder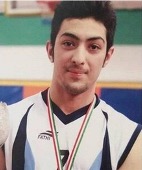 Arman is a juvenile offender who was arrested and sentenced to qisas on murder charges in 2013, without the victim's body ever being found. Days prior to his execution, Arman's lawyer found out that Ghazaleh (the victim) had been issued with a leave of absence by her university and her insurance policy had been renewed, and used this as evidence to request a retrial. Two of the judges who had originally sentenced Arman to qisas opined that further investigations would be required in light of the fact that the letter from her university was dated after the murder allegedly took place. His retrial was originally heard before Branch Five of the Criminal Court but later referred to the Tehran Criminal Court, which found him guilty and re-sentenced him to qisas. The sentence has been upheld by the Supreme Court and he is, once again, at risk of execution.[13]
References:
[1] https://www.voanews.com/middle-east/voa-news-iran/un-rights-chief-condemns-iranian-execution-child-offender
[2] https://undocs.org/A/68/377. See also Iran Penal Code (2013), Art. 91
[3] https://undocs.org/en/A/HRC/43/20
[4] https://undocs.org/en/A/HRC/43/20
[5] https://undocs.org/A/HRC/46/50
[6] https://iranhr.net/en/eng/articles/4233/
[7] https://iranhr.net/en/articles/4201/
[8] https://iranhr.net/en/articles/4204/
[9] https://iranhr.net/en/articles/4557/
[10] https://iranhr.net/en/articles/4558/
[11] https://iranhr.net/en/articles/4517/
[12] https://iranhr.net/en/articles/4593/